Javascript must be enabled to view this page.
Please provide your contact information for Tango Pay registration.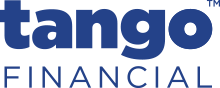 Paragon is moving payroll services to a Tango Financial system in 2019.
Your full contact information is required to create a profile in the Tango Pay system so that you may access your files, submit compliance and pay requests and view your current and year-to-date transactions.
The Tango Pay system will integrate with Filogix so you will be able to simply select your deal from a list rather than fill out a form.

The data you provide here is collected via a secure connection, will not be transmitted by email and will only be stored online during the collection process, after which it will be deleted.
Even if you are paid through a sub-licensee, you must still provide your information here to gain access to the Tango Pay service.
[contact-form-7 404 "Not Found"]